Learn More about the above ground pools we install below.
THE COPPER CANYON
A beautiful design. As Timeless as the classics, this beautiful pool will bring an "old-world" elegance to your backyard. Available in 48″ and 52″ sidewalls.
This pool comes with a 25 year warranty or longer on All components.
Read more about Doughboy's Copper Canyon Pool.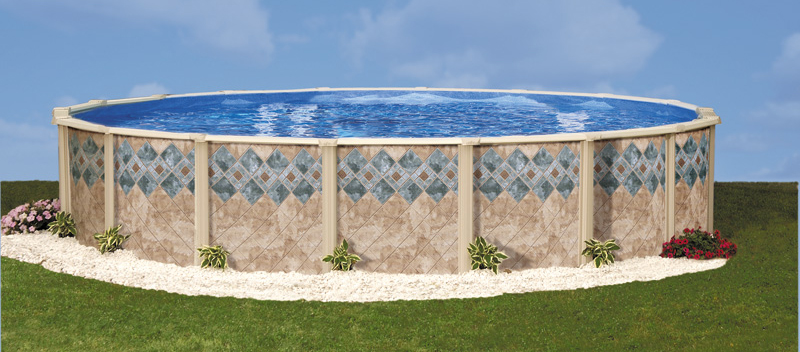 THE DESERT SPRING POOL
One on the most beautiful pools on the market. The soft curved frame and beautiful pattern will add an elegant simplicity to any backyard.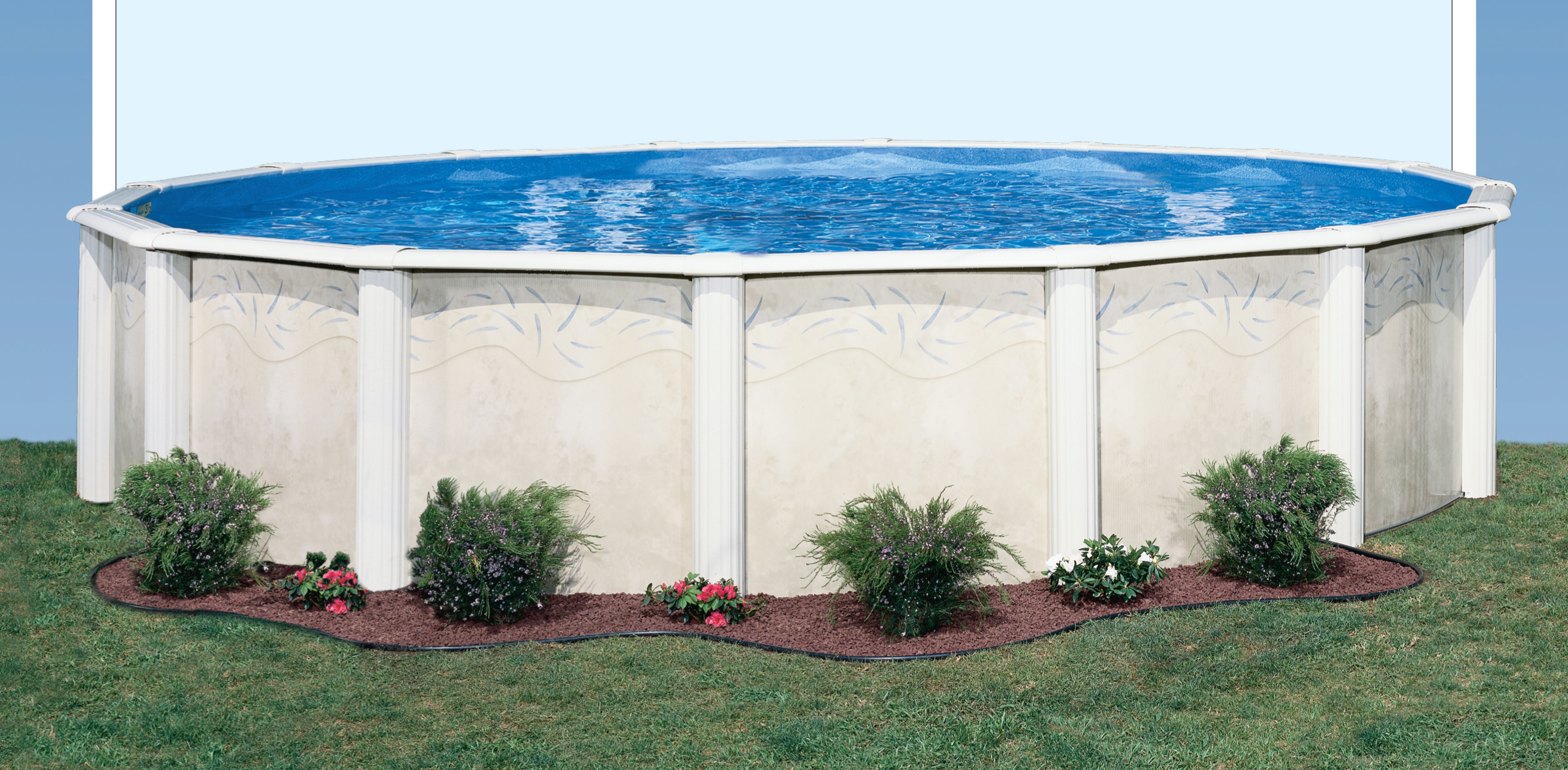 AQUALEADER QUANTUM
The Quantum is comprised of resin uprights, stabilizers and bottom rails along with an ergonomic profil that has precision-molded ledge covers fitting perfectly with the resin top ledges.
Robust injection-molded resin structure
Steel wall finished with Duratex 2000® anti-corrosion paint
Internal wall protected against humidity and chemicals
Curved Synflex® resin top ledges
Resin rails with integrated connecting plates
Precision-adjusted components
Easy to assemble
Learn more about AquaLeader Quantum pool here.