Learn More about the above ground pools we install below.
Tavernier
An above ground pool in your backyard gives you entertainment and enjoyment for the whole family.
This pool comes with a 40 year limited warranty.
read more about theTavernier pool.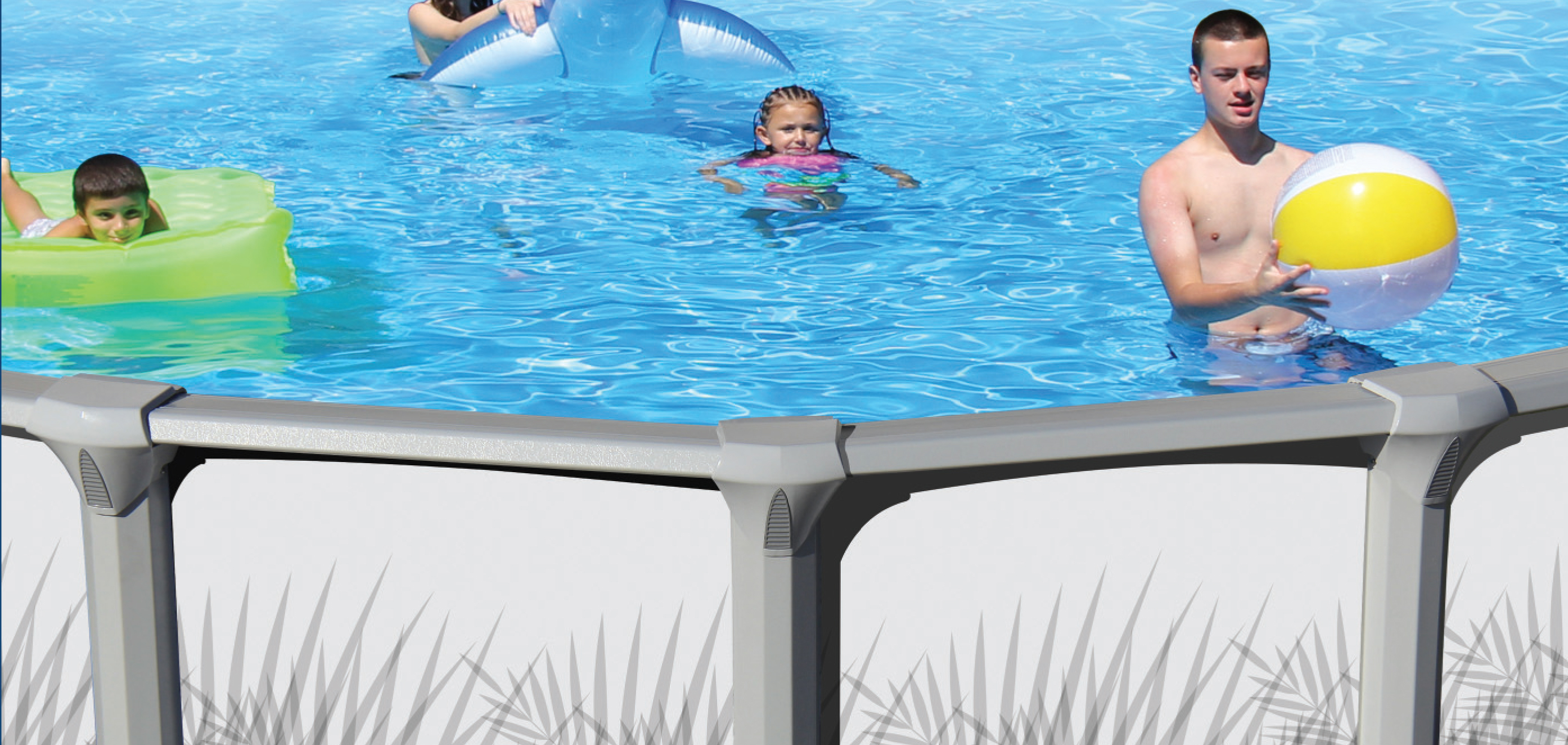 Swim N Play – XL7000
With enamel painted galvanized steel frame and Crystex coated wall the XL 7000 offers another excellent alternative for the hot summer months.
52 inch hot dipped galvanized steel wall strengthen with deep corrugation.
7 inch 2 piece molded resin dune covers.
7 inch XL roll-formed galvanized steel ledges. Enamel painted dune.
6 inch hot dipped galvanized steel verticals. Enamel painted dune.
Universal galvanized steel top and bottom rails.
Universal top and bottom steel plates.
Zinc Dichromate hardware.
Frame and wall color: Dune.
25 Year Limited Warranty.